We are committed to making an impact for our clients, colleagues, and community.
MPI is a committed partner and strives to deliver on our mission every day. We are a Milwaukee based professional services organization/business partner offering outsourced sales and customer support. Via the telephone and internet, we drive revenue and create happy customers through strategic and profitable engagements.
MPI was established in 1996 and is privately owned by President Andrew Schwartz.  MPI has a vision to become one of the best sales organizations in the country by developing an exceptionally skilled team focused on earning a larger share of our customers' prospects, improving sales operations, and building market strength.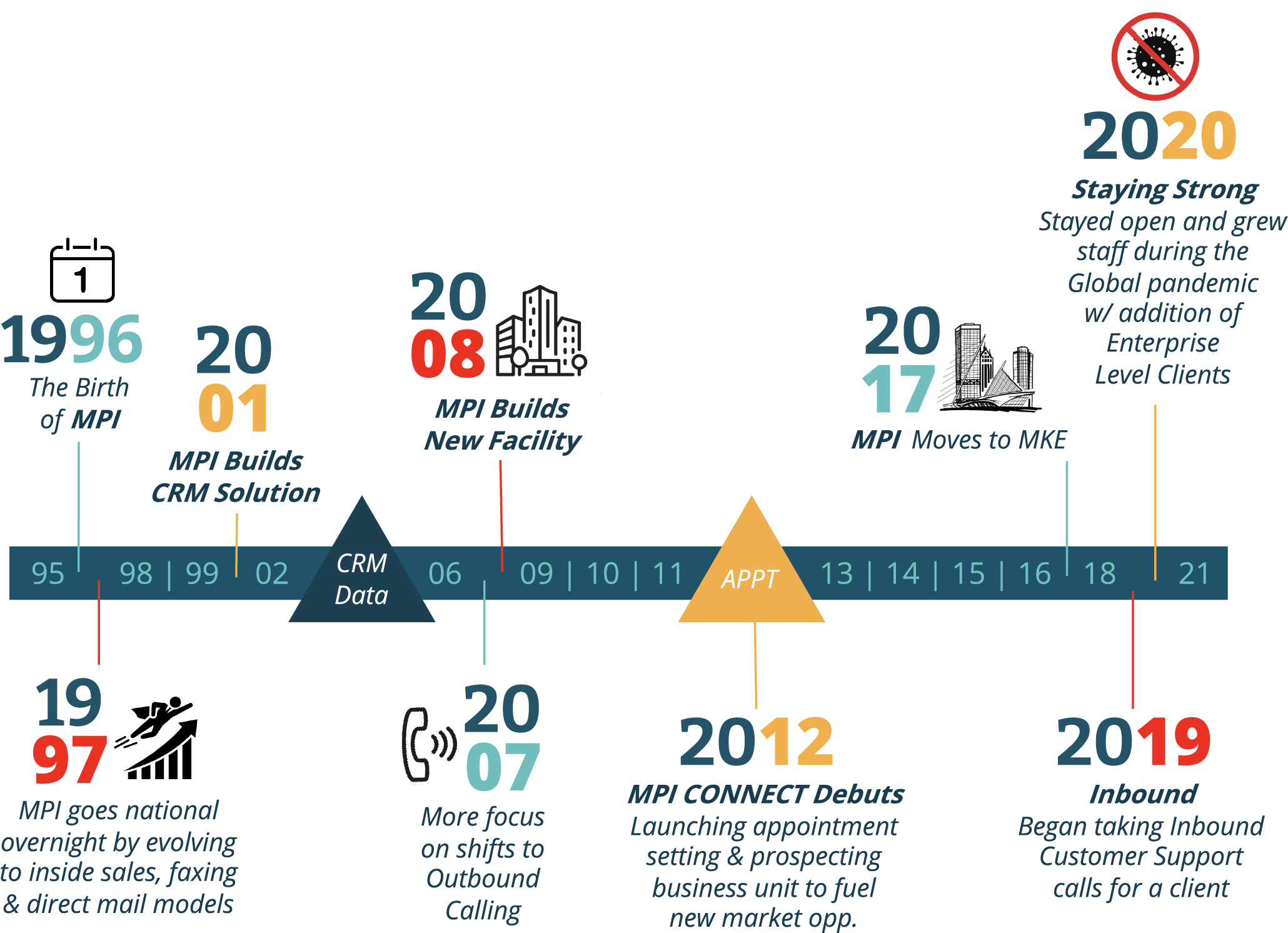 We believe that relentless positivity results in strong teams and great work. It is not a coincidence that our headquarters are located in Milwaukee, WI. To many, Milwaukee is known for its award-winning beer and cheese curds (we are not complaining), but the city also offers a diverse and growing landscape filled with hardworking folks looking to help out a neighbor and "get the job done right."
We recognize the value of a midwestern work ethic alongside a healthy appetite for fun, which is why our office reflects the city's spirit. We approach every day with a passion for making a positive impact on our clients, teammates, and the communities we serve while remaining committed to a culture that encourages hard work -- with a side of cheese curds, of course. Browse our open positions so you can join our team!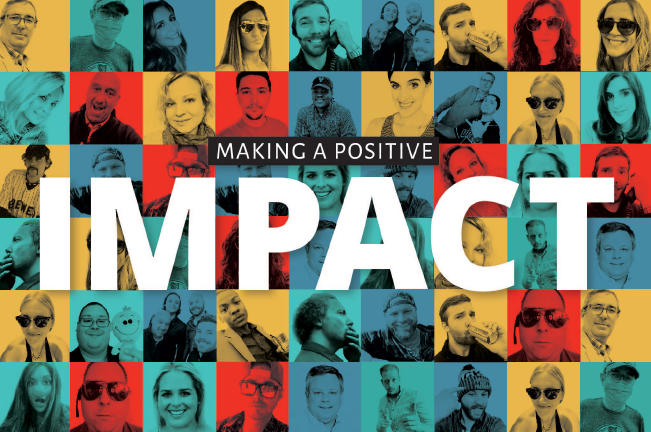 Fill out the form below

&
we will be in touch
MPI answered a week's worth of phone calls in just 2 days, while managing chats at the same time! We appreciate the relationships you continue to nurture with our users and the dedication you put forth every day.
-Doxy.me
Thank you very much. On behalf of our entire team we want to Thank you for all the hard work your team put into our campaign over the past 6 months. We are grateful for the help and feel it was worth the effort from our end, as it helped us better organize and reach out to our target market.
-The Pentas Group 
The (MPI) team handled the challenges well and pivoted quickly when asked to focus on a new market. It came down to the communication and the team supporting the program. Our TSR handled the challenges well, adapted quickly, and made the conversations with prospects sound natural and not scripted, making him very successful in setting appointments.
-Trench Shoring
(MPI) did as promised by generating good appointments and making good contacts.
-Isos Technology
Had I known about MPI in 2008, I would have reallocated funds we spent elsewhere to lead generation. You took a nonbeliever like me and changed my mind. That typically doesn't happen.
-DTS
While working with MPI's team on our appointment setting project, they helped us refine our sales process and the results were so positive that we needed to add another sales rep to keep up with our growth.
-Inquirehire
We launched a new service that targeted small to mid-size banks and financial service companies. MPI helped our sales team get in front of as many people as possible, both quickly and professionally. They acted as a core component of our launch activities which helped us gain traction early in the campaign.
-Castlehill
MPI's prospecting team works seamlessly as an extension of our sales organization, setting qualified appointments for our reps so they can focus more time on selling.
-Info-Pro
MPI's team has been a pleasure to work with, eager to collaborate and deliver for us at every step. Our MPI inside sales rep was exceptional in her ability to quickly to learn about our product and generate interest and much needed awareness about Martti.
-Cloudbreak Health
Due to the appointment setting efforts by MPI, the number of demos we are scheduling has reached a number we haven't seen since prior to 2008. These results have definitely exceeded our expectations.
-Applied Micro Technology