Build an outsourced sales or customer support team that is an extension of your business.
Outsourced Sales with Digital Marketing Support
Keep your prospects engaged with relevant, timely content.
Content is key to engaging prospects in the sales funnel. It is also helpful in establishing you as a thought leader in your industry. From blogs to whitepapers to infographics, sharing timely and relevant content will help you stand out from the competition and ultimately close more sales.
Email is an excellent opportunity to share news, events or content with your prospects. Leverage email to promote a webinar or share a new case study with folks who are already aware of your organization. Coordinate email correspondence with phone outreach to create a scripted cadence to close more prospects.
Why choose outsourced sales?
The key to driving revenue and growth is sales. Earning those sales can be much tougher than it might seem requiring a lot of time and dedicated resources. Partnering with an experienced outsourced sales team like MPI is a great way to reach and exceed your sales goals. We have highly trained sales professionals, key account managers, and digital marketing specialists all armed to help make your program a success. MPI has spent 25 years perfecting the sales process, so you don't have to.
Build a sales team to handle everything from appointment setting to closing a sale.
We act as an extension of your team to ensure continual customer support and satisfaction.
We can develop a marketing strategy to engage your prospects and support and your sales efforts.
5 Benefits of Outsourcing Sales
Download our whitepaper to learn about the top 5 Benefits of Outsourcing Sales to a trusted partner.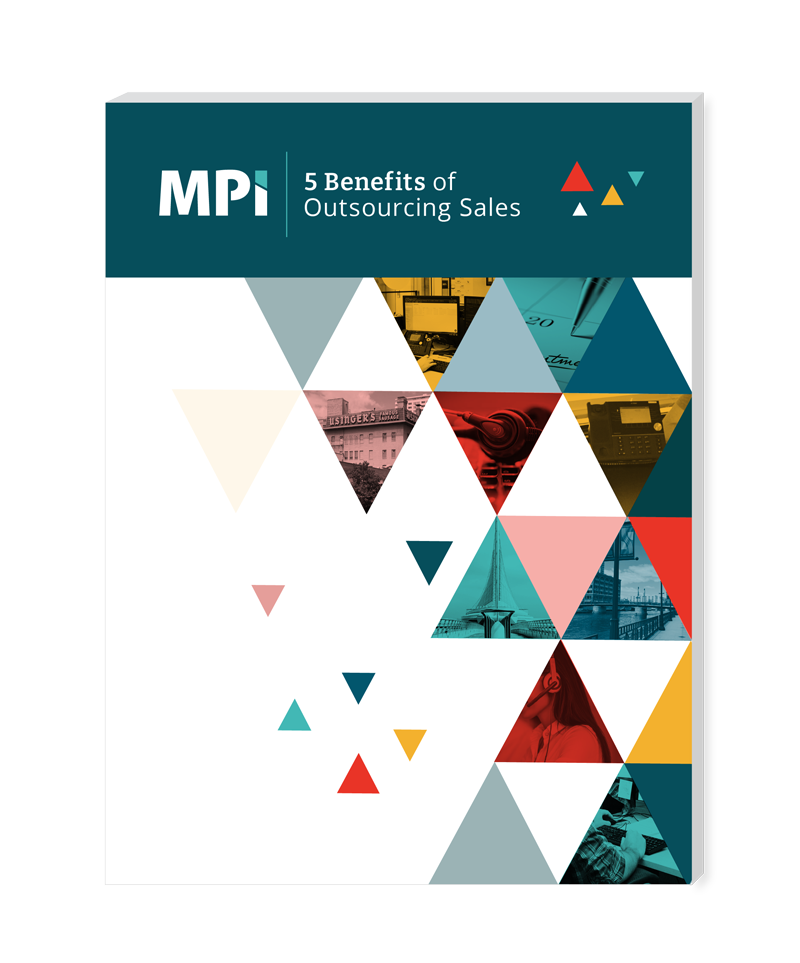 Fill out the form below

&
we will be in touch