Trusted Outsourced Sales Partner to Achieve Your Business Goals
We help drive revenue so you can focus on your business. All located in the heart of Milwaukee.
How Does Outsourced Sales Work?
Building an inside sales team takes time and money, and there is no guarantee of success. MPI is a trusted Outsourced Sales Partner helping our clients create a robust sales team that's outsourced, not offshored. Our services include outbound calling, database building, lead qualification, appointment setting, and 1:1 email messaging to successfully capture leads and fill your sales pipeline. This allows you and the leaders of your organization to focus on growing your business. As your organization grows, MPI is ready to scale with you, offering account management and digital marketing strategies to compliment your sales program.
Driving Revenue
&
creating happy customers for our clients
MPI is a Milwaukee-based professional business partner offering outsourced sales, account management, and marketing services. Either over the phone or online, we drive revenue and create happy customers through strategic and profitable engagements for our clients.
Build a sales team to handle everything from appointment setting to closing a sale.
Our expert Account Management Team ensure continual customer support and satisfaction.
We can develop a marketing strategy to engage your prospects and support your sales efforts.
5 Benefits of Outsourcing Sales
Managing the sales funnel is a difficult task that requires dedicated time and resources. An Outsourced Sales Partner can lend a competitive edge by leveraging pre-existing infrastructure to help save time and generate more leads. Download our whitepaper, Five Benefits of Outsourcing Sales, to learn how an outsourced sales partnership can maximize engagement efforts and boost revenue.
50% of sales time is wasted on unproductive prospecting [1]
0%
71% of sales reps say they spend too much time on data entry [2]
0%
80% of Sales Require 5 Follow-Up Calls [3]
0%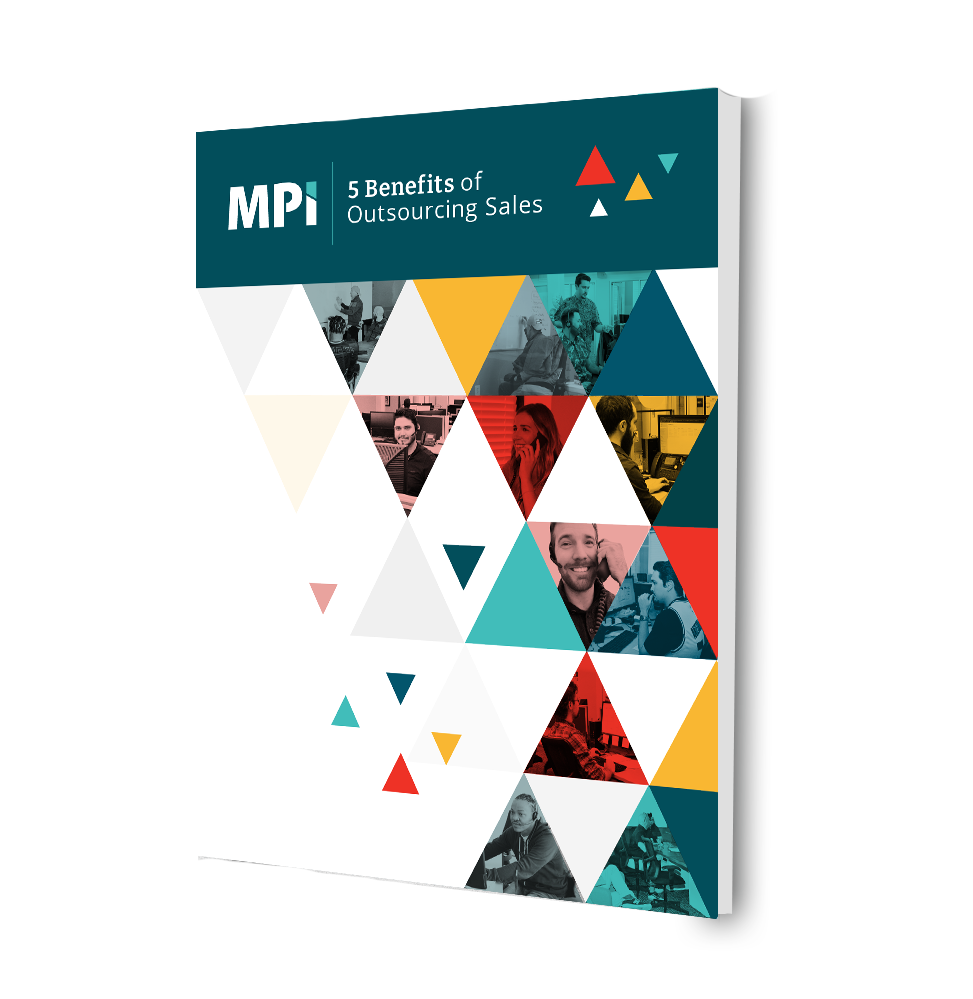 Sources: 1. The B2B Lead  2. Toutapp  3. The Marketing Donut
Driving Revenue 
&
creating happy customers for our clients