The theory behind first impressions is true, but salespeople also need to know how to make a lasting impression.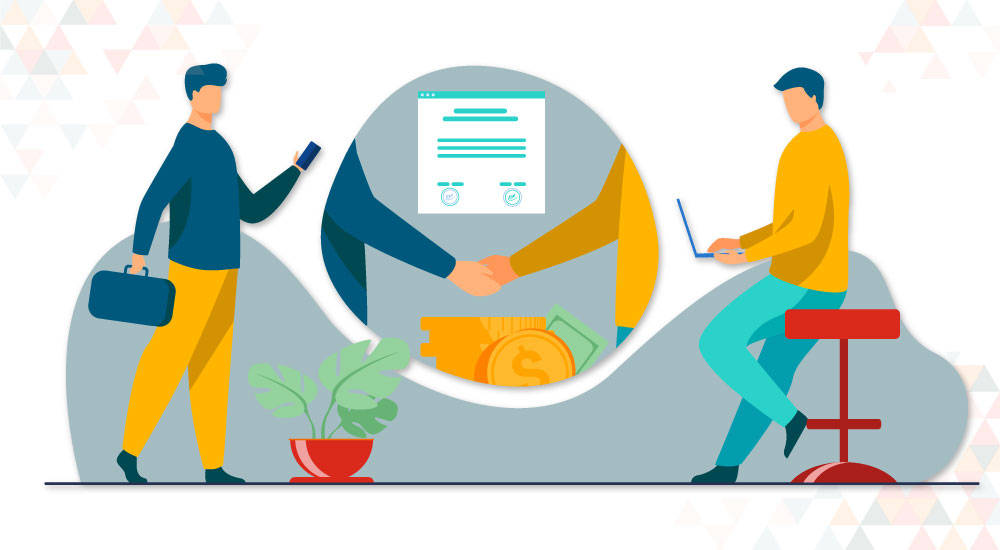 When it comes to building a steady stream of leads, the relationships a salesperson cultivates and maintains are the driving force of their success. Some, however, fail to do so because they are solely looking for a sale rather than building a real relationship with their prospects and clients.
It's constant work to nurture current contacts while finding ways to create new ones to maintain and fill a sales pipeline. The process needs to come from a genuine place within the salesperson backed by some research and people skills to know who their buyers are and what drives them to make a lasting connection and impression.
Here are three things to think about when working to build authentic relationships:
1. Nurture the Relationship
When working on building a relationship, especially with a new prospect, efforts cannot end at a single phone call or email. In fact, it usually takes several calls to reach the correct contact plus several additional calls to make a connection with them, set an appointment, and make the sales pitch before closing the sale. Once in contact with the correct buyer, the focus should be on two things: positioning the company as an industry leader and making a personal connection. These things show the buyer that you are interested in more than just selling them the product or service, but that you care about them and their business.
Some say salespeople need to practice the 80/20 rule: listen 80% of the time and talk 20%. This isn't truly practical, and all depends on the buyer you're targeting and the sales cycle. There's always work on the salesperson's part to "read the room" (even on a phone call) if they are asking too many questions, if the contact doesn't want to talk, or if they themselves are doing all the talking. A useful tip is to track what balance of talking and listening works best – perhaps based on the buyer persona – to help make it a common practice for team members in their selling process.
Often times, following up with an email is also a great way to stay top of mind. Salespeople can attach more information about their product or service or links to website in the email. It's also nice to include a "personal" note about something that was made on the phone call – perhaps you talked about sports, weekend plans, or pets and kids. The client or prospect will feel important if they are personally contacted first and will be more likely to read the distributed marketing piece.
2. Tailor your Script to the Individual
When working to build a lasting relationship with a prospective client, the worst thing to do is to go in with a generic sales pitch. Before reaching out, think about who these people are, what role they play, what their company goals may be, potential pain points, and how to best connect with them. The way a sales rep would talk to a fellow sales rep would not be the same as talking to a CEO. The same notion applies to speaking to prospects in different industries. Someone in finance will not identify with the same message as someone in the fitness world.
Show prospects that their time is valuable, and their business is important by generating a message specifically geared to them. One way of doing this would be by simply reaching out to them on a personal level before even getting into the sales pitch.
Do some research and find a way to connect on a human level. For example, if you know that they are from an area that recently was hit by a storm or know their favorite sports team had a great game, start with a conversation about that. This personal interaction will show that you as a salesperson are interested in them as a person and not just for a sale. Be genuine but keep the conversation light and positive to build rapport. These few steps to personalize the customer journey will go a long way to cut through the noise of competitors.
3. Stay in Contact with Past Prospects and Clients
Even if the pitch does not result in a sale, the efforts are not a total waste. Develop a strategy to keep in contact with past prospects and clients. This approach will keep you top of mind if an opportunity to work together arises in the future, given that you already have a relationship established. You could also become a referral, which may bring you more leads if they find your service or product valuable for their connections. People move companies and often remember strong contacts along the way. That is why it is also imperative to make sure you do not end on a bad note. Keep the line of communication open by reaching out consistently.
The networking possibilities of everyone you reach out should always be kept in mind. Find methods to nurture these relationships in a way that starts to feel more like a friendship. Then every prospect will begin to feel more like a personal referral rather than a cold stranger.
Building a relationship as trusted resource instead of just trying to get buyers to greenlight a sale can go a long way for salespeople. Overall, being consistent in outreach, providing a personalized and relevant experience, and finding the best line of communication will grow genuine connections and leave a lasting impression. With that connection in place, and nurturing the buyer through to a close, will help also secure them as an ongoing customer.
For more information about MPI's outbound calling program and expertise in helping to build client relationships, contact us.
Sources:
https://www.execvision.io/blog/ideal-conversation-style
https://www.smallbizgenius.net/by-the-numbers/cold-calling-statistics/#gref