At MPI, we believe that nine key factors contribute to the success of any outbound calling program.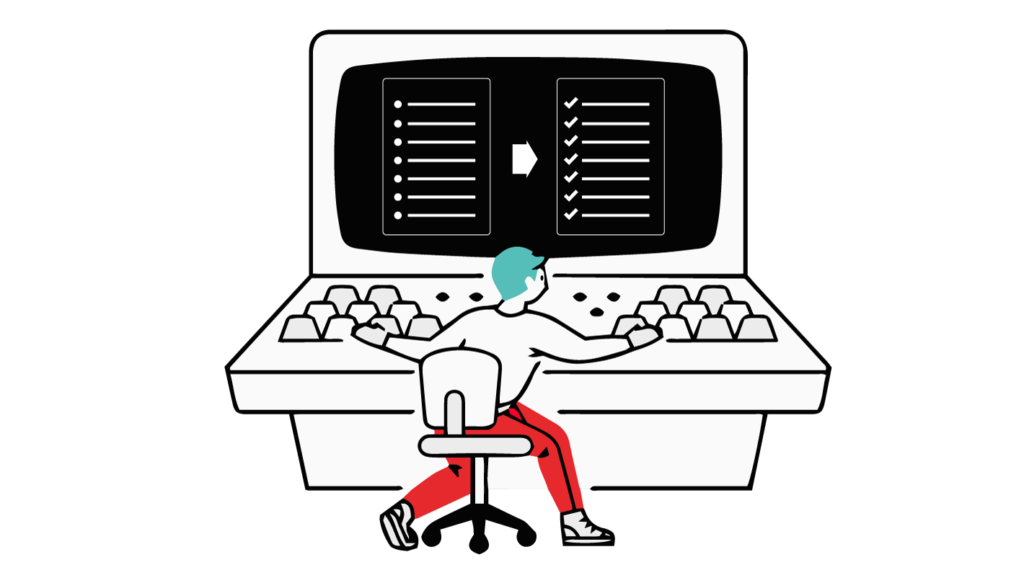 At MPI, we believe that nine key factors contribute to the success of any outbound calling program. The first factor, and arguably most important, is list quality and quantity. Basically, what is your universe? Who is your target market, how many contacts do you have and where is your database?
In outbound sales, you're only ever as good as your data, and your customer database is considered the backbone of your outbound call efforts.
We find that there are three major areas that companies find themselves in – either they need help defining a target market and creating a database, they have a database but it's outdated or incomplete, or they have a defined target market and complete database. Below, you'll learn how to build high-performing targeted lead lists regardless of where you are in your list building journey.
You need help defining your target market and creating a database
Many companies show interest in an outbound approach, but don't know where to start. Some questions you might be asking include:
How do I make outbound sales work for me?
Where do I find these companies or contacts?
How much data do I need for a successful outbound campaign?
The first step in your database journey is defining your ideal customer profile (ICP). Your ICP is an outline of the customer you want to attract. It's also important to look at your current customers to identify common industries and job titles. Once you have your ICP, you can start to nail down your target market which is crucial to the success of your campaign. You'll need to define things like:
What industry are you targeting?
How much revenue does the company make annually?
What job title are you targeting?
How many employees does the company employ?
Once you've defined your target market, it's time to build the list. There are many tools that you can use to help build your database including: Zoom Info, Apollo.io, LinkedIn Sales Navigator, ExactBuyer.com. It's important to find the one that works for you, your budget and your specific needs.
As always with outbound sales, you'll need to test to find the best segments and optimize your campaigns. Remember that your initial target market is simply a starting point – it can take up to 3-4 weeks to identify who the right target contacts are.
____________________________________________________________
Do you know?
Email marketing databases degrade by about 20-30% every year
____________________________________________________________
You have a list or database but it is incomplete or outdated
Did you know that email marketing databases degrade by about 20-30% each year? Decay is natural. But if you leave anything alone for too long, it will age and, usually, become outdated. When it comes to data, this process is considerably faster.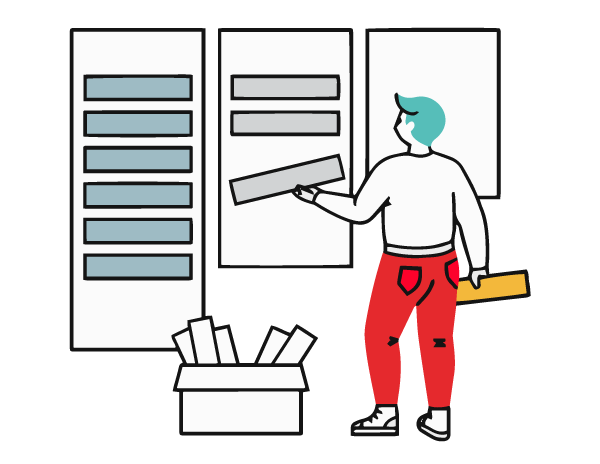 We're glad you have a defined market, but you'll need to complete, update and validate your database to ensure your leads are still top notch.
Some questions to ask yourself during this stage:
What is missing from your current list?
How many target industries do you have?
How many target titles do you have?
How have you validated that these are the right titles or industries?
Now is the time to look at your past clients and use that to validate your list and ensure you're targeting the correct titles. Inspect the data you have and avoid lead waste by updating the ones you already have in your CRM. An optimized CRM should make it easier to identify which contacts need attention.
Sales decisions change all the time. Don't delete old contacts; group them. Some of them were not interested at that moment; some already had a solution in place. However, perhaps a year after, it's time to ask again?
You have a defined market and a comprehensive list or database
That's awesome! Now is the time to validate your current list and fill in the missing pieces to increase connection and email open rates. These missing pieces include mobile phone numbers, LinkedIn profile URL's and email addresses.
Once your list is validated, now is a great time to begin your outbound calling and email campaigns. Email campaigns are a great way to warm up your list before calling so your cold calling isn't so "cold". Once calling begins, we always recommend layering in emails as another touch point.
Conclusion
People often think of list development as an annoying middle step in building their outbound sales strategy, but if you are engaging in outbound, this is probably one of the most important places you should focus on.
List building is a learned skill that requires extensive research and experience. Does this seem like too much to tackle on your own? Outsourcing is a more cost-optimized and more effective alternative to building a lead list from ground zero.
If you have questions about outsourced sales, what types of data would be best for your company's prospecting, or to discuss outbound sales in general – MPI can help.
If you have questions about outsourced sales, list building, or to discuss our services in general – Let's Chat