We've said it before and we'll say it again, branding is everything.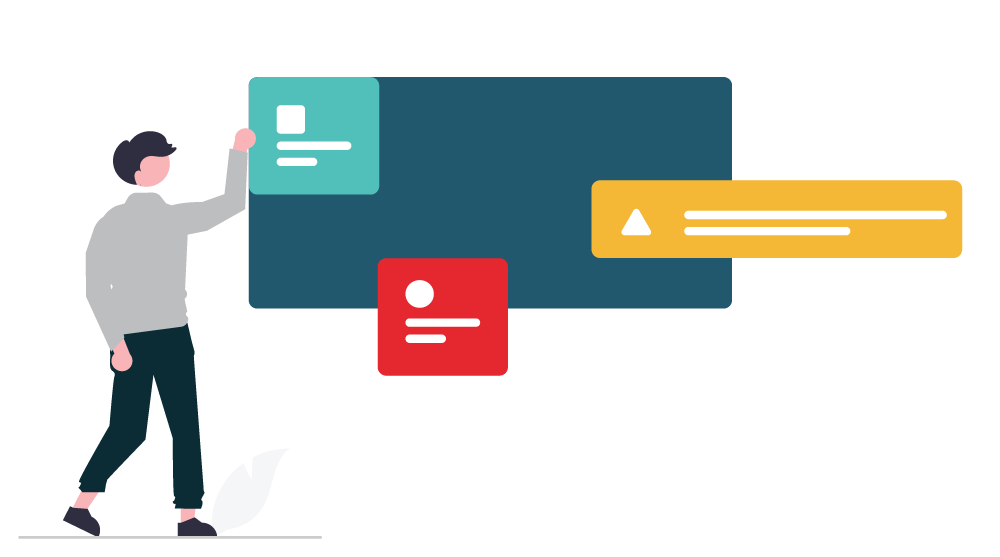 So what is branding? And why is it so important for your business? In short, your brand is the way your customer perceives you. Yes, your brand includes things on the outside like your logos and colors, but your brand is actually the entire identity of your business.
Below are some of the main reasons why branding is so important for your business.
1. Branding helps people identify and recognize your organization
A brand is more than just a name or a logo design – it is everything that encompasses your organization and helps to set you apart from others. Branding can be achieved through:


The visual identity (logo, website, and colors)
Advertising and communications
Packaging design
In-store experience
Partnerships
Think of a brand as a person. Each individual has their own personality, way of dressing, communicating, their own values, friends, characteristics, and story to tell. It is this that makes up who we are and it is also these characteristics that make a brand.
2. Branding helps set you apart from the competition
In today's business world, you're no longer just competing on a local level. With the advancements in online technologies, the entire world is your marketplace. A great brand with strong messaging can make a business stand out from the competition. Moreover, it can give them an edge in the market from the beginning that differentiates them from their competitors.
By establishing your brand and its credibility, you give your customers a valid reason to consider you before turning elsewhere.
____________________________________________________________
Do you know?
87% of consumers said consistent branding across all online and traditional platforms was important.
____________________________________________________________
3. A strong brand engages employees
When you have a well-defined brand, people feel better about working for you. The importance of strong Core Values cannot be overstated – these are the guidelines by which your organization operates and are an important part of your overall branding strategy. A distinct branding strategy accompanied by clear internal communication can turn your employees into brand ambassadors.
Employees are just like customers. They want a story. They want to know why they do the work they do every day. They want to know what's expected of them by both customers and their leadership. And, most importantly, they want to feel good about the company they work for.
4. Branding creates customer loyalty
A great brand will help your business market to customers more effectively and keep them coming back for more. As a result – you can create a loyal customer base. Users are often drawn to brands that share similar values.
In many ways, you can appeal to people's emotions through branding and make them feel more connected to your company. Branding allows you to build relationships with your audience, which can eventually turn them into loyal customers. You can create a brand that people actually care about and put yourself ahead of businesses that aren't using this to their advantage.
Conclusion
Branding is so much more than just a logo. It is about the customer experience, brand promises, company philosophy, and culture. It is all of the characteristics of what makes your company different.
Need help figuring out the best approach to generating leads for your company? We can help – Let's Chat.