At MPI, we believe that nine key factors contribute to the success of any outbound calling program.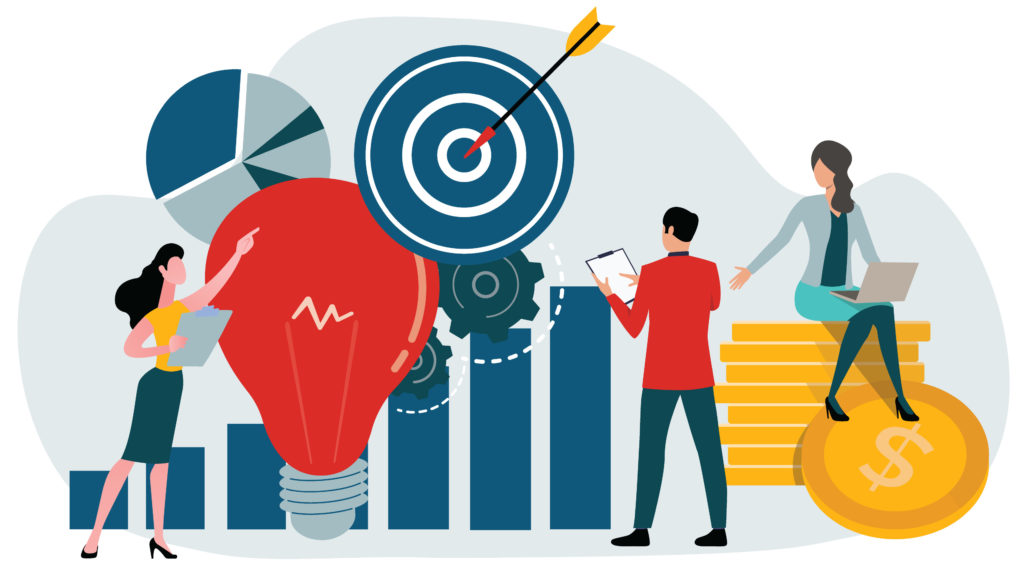 We've already covered list quality and quantity, message, nurture, sales process, and ROI requirements, as 5 of the factors that contribute to a successful outbound calling program. The sixth factor is the title and company size of targeted prospects. This factor asks: Are you targeting the correct type of customer?
Being aware of the type of prospect to target for your product or service is a key component in the sales process. Set ideal client profiles will help the sales team to see success because they will be able to focus their time on the right company and person that will result in a sale.
There are usually three categories our clients fall into: They are unsure of what titles to go after and want to contact too large of companies, they know the correct company size but are unsure of the correct title to target, or they know the exact titles and the correct company size. We'll dive into each of these and explain below some of the issues that can arise when these two areas are not defined.
Going after too large of companies and uncertainty of what titles to reach out to.
Whether you're aware of it or not, every company has a certain type of "bread and butter" client that provides steady and consistent sales income. These leads should be a priority for sales teams to take on because they will have a predictable sales cycle that will more than likely end in a sale.
When salespeople go after companies that are too large, they can end up spinning their wheels. Yes, it's great to have sights on a large, enterprise-level client, but they usually have different needs than small and mid-sized businesses. A realistic and honest evaluation of your product or service is needed to see if it can fill the needs of a large client. If the answer is yes, they usually need a different approach on sales, they might have a longer sales cycle, and need different marketing materials or messaging among other things. If the answer is no, it's not a negative thing, but it's best to be honest about who can truly use your product or service to see the most success.
A similar outcome occurs when sales team do not know the correct title to target in their sales efforts. Without a clear target on who will make the buying decision, messaging becomes generic, and they will not stand out amongst their competition. Sales teams can experience a number of problems with a lack of a focused target prospect including:
Low productivity
Missed sales quotas
Can't establish brand awareness
Unable to develop relationships
Frustrated sales team
There's a lot of work to do at this level whether you're a new or established company to document both factors. Awareness of your ideal company size and knowledge about who will purchase your product or service is one of the most important sales tools to help focus sales teams to reach their goals.
Knowledgeable about the correct company size but unsure of the proper contact title to target.
Without knowing the title of the buyer they are targeting, salespeople are usually passed around to different people, never connected with the right person, and messaging is never delivered to the intended target. They then run into the same issues of low productivity and frustration.
It's also no secret that the salespeople who see the most success know how to balance developing a relationship with their prospects with their "job" of selling to them. When salespeople don't know the correct title of who will make the ultimate purchase decision, it's hard to make a connection with them, direct messaging, and become a trusted advisor. By knowing the title to target from the start, it's easy for salespeople to then make a connection, get to know the pain points for that title, and ultimately create a more memorable sales experience. There are some questions that sales teams can ask themselves to help focus attention to the correct title:
What are the key pain points your product or service solves?
Who is most likely to directly use your product or service?
Would that user be likely to make the purchase or influence the purchase decision?
If not, who is ultimately responsible for the decision to purchase?
What are their key motivators?
What do their overall job priorities entail?
Companies that have sales history under their belt can easily look at past clients to answer those questions. New companies or those entering a new vertical, some A/B testing is necessary to make sure you get to the ideal buyer and make that connection.
---
Sales teams that exceed revenue goals are 4 times as likely to use personas for demand generation than those who miss their goals.
---
When salespeople do not know the correct title of who to sell to, even if they are targeting the right company size, it can reduce team productivity. Knowing and documenting both is one of the main keys to surpassing sales goals.
Has detailed profiles of previous and current customers and knows the ideal, specific company size and titles to target.
This is a fantastic spot for sales teams to be in and a key component of an effective sale strategy. Salespeople will be able to easily prioritize leads and focus efforts to see a growth in sales. It's worthwhile to review the personas on a regular basis to make sure all messaging is current or if perhaps a new opportunity to target for their sales efforts.
Using the right targeted audience has many benefits for the sales team. It helps to focus messaging and the sales process to the right people and companies that will likely convert to a sale. Once you really gain an understanding of these two pieces of information, other characteristics of the ideal buyer for your product or service can be documented to help further boost positive sales outcomes by developing a more personalized sales experience.
Looking for help in defining the ideal company size and title to target in your lead generation efforts? MPI is a trusted, experienced outsourced sales partner that can help. Let's connect: